Impressive responses to UC essay prompts that will help you enter your dream university
Discover the main admission requirements of the University of California and its campuses. Get assistance with your personal statement or any other academic paper online.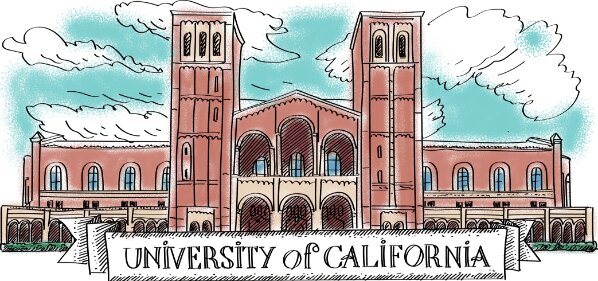 Order an essay
Answering the most common UC admission and UC essay questions
The University of California is one of the best American schools for international students. It encompasses 10 campuses, plus medical centers and labs all over the U.S. The wonderful thing about such diversity is that you only need one application to get into any of the UC campuses. When applying to the University of California, you can believe this school will accept you. 2 out of 3 applicants got in last year. Using our UC college essay prompts, you can feel confident about the success of your admission. 75% of undergraduate students receive grants or scholarships, and you can also apply for financial aid if you are eligible for it. It looks like a real opportunity for an undergraduate student, doesn't it?
Admission requirements and details
As for the dates, you can submit your writing tasks until the end of November. The fall 2020 application is open from 1 to 30 November. Currently, all UC campuses are open for the fall term. Keep in mind though that all campuses except for UC Berkeley and UC Merced follow the quarter system calendar. The application for the winter quarter or spring semester will be available July 1 to 31.
Freshman requirements at the UC
As you want to apply to the University of California, you need to complete 15 college-preparatory courses with a C or better grade. At least 11 of these courses should be finished before your last year of high school begins. UC freshman GPA is no lower than 3.0. As for exams, you will need to take the ACT Plus Writing or SAT with Essay by December of your last high school year.
What about international applicants?
Foreign students are welcome at the UC. If you come from a non-English speaking country, you can enter any of the UC campuses having passed an English language test. As a foreign student, you will need a minimum of a 3.4 GPA in 15 college-preparatory academic courses, including U.S. history. To prove your proficiency in English, you will be required to pass the TOEFL with a passing score of 80 for the internet-based test, 550 for the paper-based test, or 60 for the revised paper-delivered test. The passing grade for the IELTS is 6.5. You can also use our UC application essay prompts to improve your grammar or writing style.
Ready to apply to the UC?
We can help you get better in any discipline
Order your paper
How to write a UC essay
Applying to this school as a freshman, you will have to answer a few personal insight questions in your UC essay. As the University wants to gain a better understanding of who their students are, you will have a chance to describe your strong points. Still, it is not a resume for a job; you can choose some interesting facts about your personality to tell.
In your essay, you will have 8 questions to choose from. You need to answer only 4 of them. The UC essay word limit makes up 350 words for each section—you do not have to write more while responding to one question. The UC application board is most interested in answers that describe your experience and personal traits; keep this in mind as you choose the questions to answer.
Writing tips for a future UC student
Of the entire application process, answering personal insight questions is not the tough part. You do not have to report about your past academic achievements here. Also, you do not need to display excellent English grammar in this section. So, relax and share your best experiences. Our UC personal insight essay examples and writing tips will help you complete your admission essay easily.
What if you need help with your admission essay?
Whether you need a UC Berkeley essay or UC San Diego writing, we can easily help with your personal insight questions.
Our team of expert writers knows exactly what the admission board of the UC expects. They will help you discover your strong points and put them nicely in your essay. Here are some other benefits you get by ordering UC essay online:
Here are UC essay examples for you
Get your essay written by professionals and enjoy your experience as a student at the University of California
Order your essay now