Has becoming a "Harvard person" always been your dream?
Take care of your tests and then our experts will help you with your essays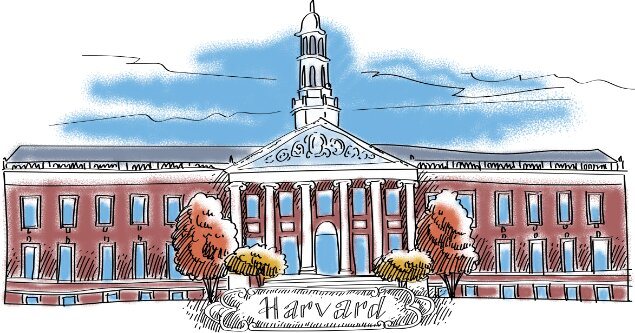 Order an essay
Harvard essays as the major part of the admission process
As with any assignment higher educational establishments ask students-to-be to complete for their applications, Harvard college essays have their meaning. For sure, your test results and GPA are important, but admission officers from elite colleges like Harvard look at personalities and the background of their applicants as well. There is no other way to maintain one of the friendliest college communities nationwide and to present to the world the most brilliant representatives of science, politics, and art as with the help of thorough selectivity.
Those, who have been dreaming of studying at Harvard from their childhood know that this Ivy league member was founded in 1636 and today it is considered the best university according to multiple rankings. It is well understood if we take into consideration the history, influence, and reputation Harvard has in the academic world. Today it offers to its students 10 faculties and a separate Radcliffe Institute for Advanced Study which are situated all over the Boston metropolitan area in Massachusetts.
Does one have to write a Harvard supplement essay?
Yes. Harvard essays are meant to guarantee that you are a perfect match. Take every chance to impress the admission board. Another important recommendation for your supplement essay is to describe only that experience that you haven't mentioned before in previous answers or essays in the Common Application. The Harvard admission board takes honesty very seriously as well, so don't lie in any of your answers.
What are the prompts for Harvard supplemental essays?
These are 10 topics for additional essays you can choose from. Read the prompts thoroughly and remember that there is a difference between "compare," "describe," "contrast," etc.
Even though there is no direct guideline on the volume of your supplement essay, try to put your thoughts into 500-700 words. Fortunately, our experts understand what each prompt means and how to answer these questions in a way any admission board will love.
Along with application essays, our experts will be glad to provide you with aid with all your future homework.
Harvard essay prompts for required questions and how to use them
To make sure that all angles of your personality are analyzed, Harvard asks you two questions you have to answer in 150 words each.
Tell about your hobby or work experience.
Describe your intellectual out-of-school activity: projects, training, courses, etc.
Since the Harvard admission board has only a 5% acceptance rate, it wants to make sure that it gives a chance to multidimensional people only.
"Why Harvard essay" and other samples by our experts
When it comes to top-10 universities and colleges nationwide, all pieces of advice come in hand. Make sure to use every bit of help the market offers. EssayAssist knows what the most popular colleges want from their applicants and is ready to share this knowledge with you. For example, with us, you can order the Harvard MBA essay, JFK Harvard essay, Harvard business school essays, and any Harvard optional essay.
To evaluate the skills of our writers without paying, check out our samples. They will demonstrate to you what our experts are capable of and might become a great source of inspiration for your essays.
View this sample
Check out how much your paper might cost:
Can't find your assignment or subject in this order form?
Get a free quote to make sure we can write your paper for you.
Free quote
Why choose us to help you with
your admission essay?
Along with years of experience and hundreds of excellent specialists ready to assist you with any kind of academic assignment, we make sure that our customers get the best service by providing four crucial guarantees.
Don't make your dream wait — order your application essay written by professionals!
Submit an order